Whispering Pines Bible Camp Mission Statement
To show and teach Jesus in such a way that our campers can know and follow him. As a Christian camp we recognize that the Holy Scriptures, as originally given by God, are divinely inspired, infallible, entirely trustworthy, and constitute the only supreme authority in all matters of faith and conduct. Whispering Pines Bible Camp does not exist as a local church, but as a ministry extension of supporting local churches. Everything we do at Whispering Pines Bible Camp is for the purpose of helping children and youth grow spiritually, mentally, socially and physically in a fun-filled and safe place. As a Christian camp, we base our programs on Biblical convictions about our relationship to God and with one another.
Our History
The camping program began in 1954 with 10 kids on a week-long camping trip to Gull Lake. The camp was so successful and talked about by the children that it was decided to develop a Camp program. In 1955 the Foothills Bible Camp at Okotoks was rented for the beginnings of the program. This site was used for several years as the camp grew with both campers from both church and non church backgrounds. 1959 saw the camp program move to Red Lodge Park with borrowed tents from church members. 1961 saw the camp move again to Water Valley which consisted of a dining room, kitchen, shed and one pit toilet. In 1964 the program was able to procure 12 large tents with portable wooden floors from the Gas company. That same year we held our camp on the Little Red Deer river west of Cochrane. By this time the hunt for a permanent site was on but with no success to this point.
The current site of Whispering Pines Bible camp was scouted in 1968 when the land on the south side of Cow Lake was found to be flat enough to be developed into a suitable camp. A 10 Acre parcel was applied for and leased approved in 1968. The current road to the campsite was flagged and cleared by many volunteers to gain better access to the camp. The name of Whispering Pines Bible Camp was founded in 1970 by the Southern Alberta Association consisting of 5 Fellowship Baptist Churches. The first camps were in large tents with plywood floors and a portable kitchen procured from a seismic crew. The same site has been used since with the addition of many facilities. The dining hall and kitchen were built in 1971 and 1972. The 'motel' was built in 1975 followed by the first diesel generator on site and a multipurpose room by 1977.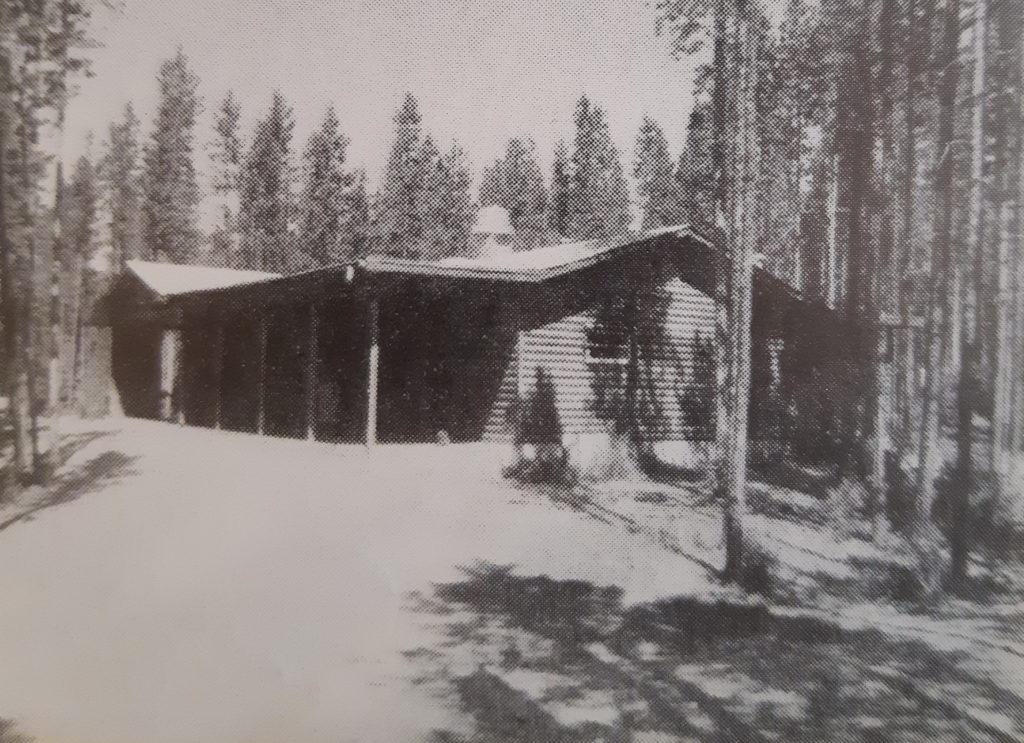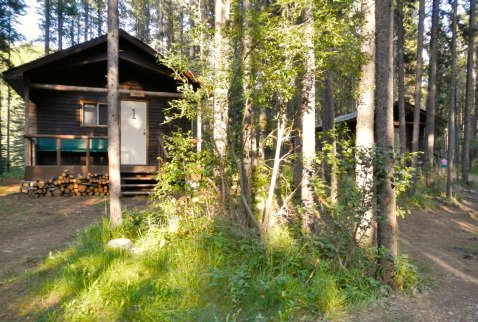 Camp these days looks a lot different with modern conveniences such as a wash house with flush toilets and shower stalls, a fully equipped commercial kitchen and cabins with bunks to hold up to 10 campers each. The camp is considered 'off-the-grid' wilderness facility, powered by a diesel generator   There are a number of recreational and program areas such as the chapel,  water-front equipment, craft-shack and a playing field as well as numerous hiking and mountain biking trails. Our camp is fully accredited by the Alberta Camping Association. 

Ministry Partners
Whispering Pines Bible Camp is operated by a partnership between the following organizations: